Building Kingdom soldiers
Sonship Harvest Ministries was founded in January of 2010 by Apostle Nathan Botley. He began the church without a blueprint of how the services should look. His only desire was that the church should follow the Bible and the ways taught by Jesus Christ. The early motto of the church came directly from the Word of God, "For those who are led by the Spirit of God, are the sons of God." (Romans 8:14) Thus, Sonship Harvest Ministries was birthed.
90-Minute
Empowerment Session


"Full of the Holy Ghost"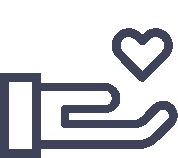 "Whoever is generous to the poor lends to the Lord, and He will repay him for his deed."